Contact Us
Guangzhou Light Industry Machinery Equipment Co., Ltd.

Tel:86 20-3436 7336

Sale:86 20-3436 7336 turn 801 or 13925122993

Fax:86 20-3436 7283

400 free service hotline:400 1683 993

Factory address: Foshan in the South industrial zone two Road No. 3

Headquarters address: Haizhuqu District Industrial Avenue, South Garden, fifty-five, No. three, Guangzhou
Automatic coil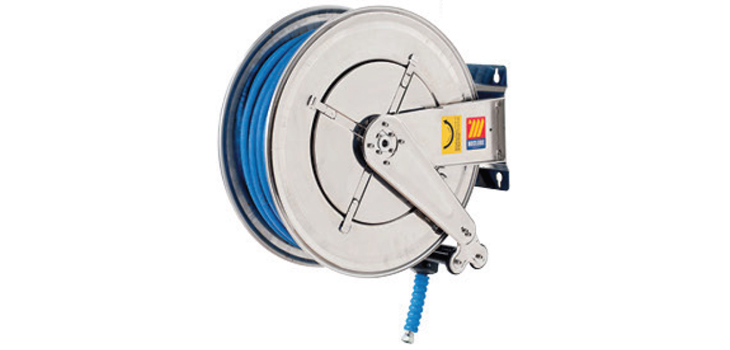 ‍Features‍
● Automatic spring tube with spring is divided into fixed and rotating, black matt and stainless steel 304, hydraulic power and pneumatic and electric, can be used to transport compressed air, water, oil, animal grease, diesel, antifreeze, windshield liquid.
● The telescopic hose allows only the necessary length to be pulled for easy operation and operation. The hose is fast and safe, allowing the work to be carried out as much as possible in a free and clean manner. You can provide all employees with a safe working condition.
Technical Parameters
● Brand Meclube S.r.l.
Origin of Italy
● Model 070-2504-425
● Working pressure 200 BAR
● Operating temperature 150 ℃
● Hose length 25m
● Hose diameter 12.7 × 20.4mm
● Synthetic rubber hose trace blue 1sc
● stainless steel connection
● 90 ° AISI304 stainless steel rotary joint
● Fluorine rubber seal
● Dimensional drawings

Tags: